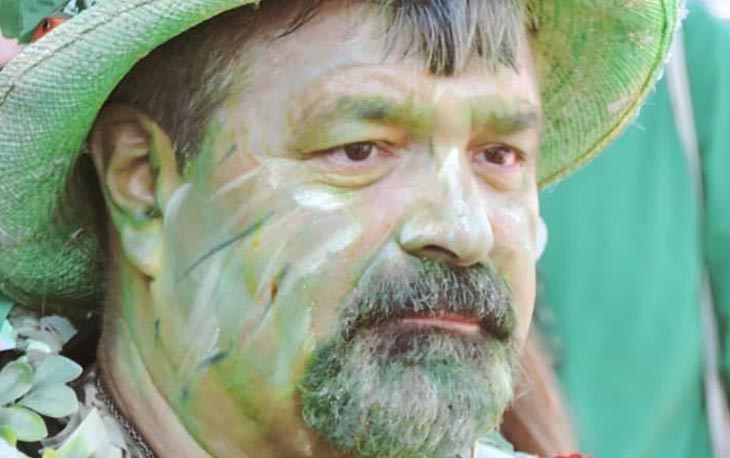 Funeral Director Tony Hart found some creative ways to celebrate Hastings' traditional Jack in the Green festival while socially distancing.
Tony joined his Section 5 Drummers group in donning green costumes and filming themselves playing to the same beat from home, which was edited together and broadcast on a livestream watched by 800 people.
Tony said: "Hastings is a very sociable place and we have a lot of traditions that will always find a way."
Around 800 people from across the world signed up to watch the festival livestream, which was hosted by the Facebook group Isolation Station Hastings on Zoom.
The stream recreated classic festival moments with Morris dancers, live music and The Section 5 Drummers, who were broadcast at midday for as long as their procession usually lasts each year.
Tony made the most of the celebration by decking his house in green and helping his neighbours decorate theirs, they then watched Tony drumming for the livestream from their gardens.
He said: "From running restaurants for 20 years and working in the funeral trade for even longer, I learned there are always lots of weird and fun things you should get involved with in your local community."
Tony hopes future Hastings traditions such as bonfire night and Pirate Day can find similar ways to bring people together, even if COVID-19 restrictions continue throughout the year.